Lighthotel
Academy project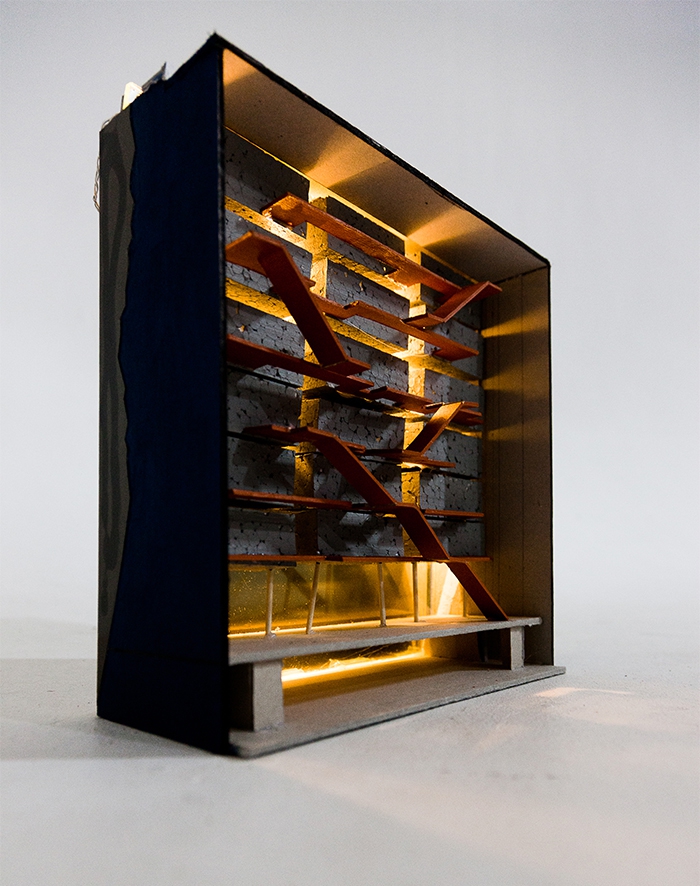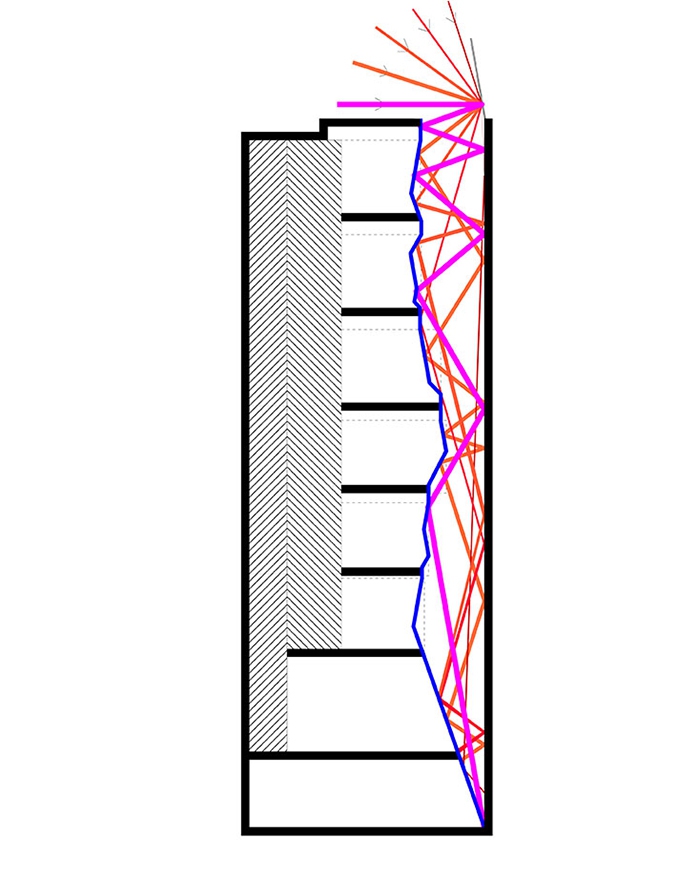 Above is the model of my design for a hotel in an empty building in Amsterdam. I removed all the floors and put individual blocks in the empty space. To connect them there are stairs and several paths floating in the space.
Light will enter the different rooms because of the enormous mirror on top of the building. During the day the sun moves and the light will enter the rooms in different angles.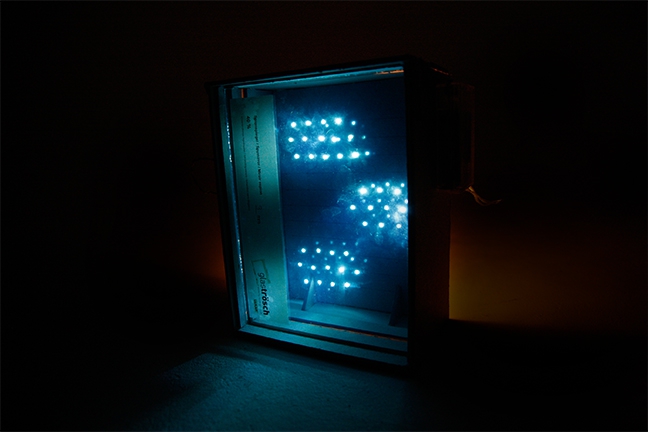 In the basement will be colored light. During the day some sunlight will reach the basement and at party-time lights will replace the sunlight.